Use code TAKE20 for 20% off all products until the end of September!!
Login
Log in if you have an account
Dont have an account? Register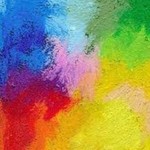 Oil Pastels
Oil pastels are basically cylindrical sticks of pigment, but they're bound with wax and oil, not gum. This seemingly insignificant difference gives them a distinctive consistency and various properties lacking in other pastel types. The biggest difference between oils pastels and soft or hard pastels is that oil pastels won't crumble, smudge, or release airborne dust like soft pastels do. Yet they still contain just as much, if not more, pigment and produce bright, intense colors.They're also more stable than soft pastels. Sennelier have developed a special fixative (available here at Tritec) for use with oil pastels, made from a transparent vinyl resin which produces an even surface gloss. This film not only protects the pastel surface from dust and grit, but also hardens up the surface to minimise the accidental damage in handling finished works.    There are various techniques that artists employ to blend oils, oil blending is a fun technique that can easily be carried out by simply dabbing baby oil on a cotton swab or cotton ball and using it to blend onto the surface over the previously applied oil pastel. You can smear and smooth out your colours and control which direction you want the blending to go.