Use code TAKE20 for 20% off all products until the end of September!!
Login
Log in if you have an account
Dont have an account? Register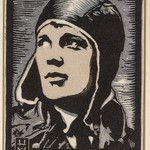 Derivan Block Printing Ink
BLOCK INK
LINO PRINT | WOOD BLOCK PRINT | MONO PRINTING | GELATINE PRINT
---
This block printing ink has the perfect consistency for lino and wood block printing, and transfers onto paper. It is non-toxic, water-based, and washes up easily in water.
Derivan developed this unique product for art and craft courses to give people a premium quality block printing ink that did not contain harmful solvents. Derivan Block Ink is therefore non-toxic and easy to clean up, while still giving the feel of a professional-grade oil-based printing ink.
Derivan Block Ink is available in open mouth 250ml jars. The consistency of Derivan Block Ink will always give you sharp, accurate prints.
Derivan Block Ink has been formulated for lino and wood-block printing on paper with classroom teaching in mind. Derivan Block Ink will remain open on the block for some time but once printed will dry quickly to facilitate stacking of prints after each class. If a longer open time is required, mix the ink with the Derivan drying retarder to slow the drying time.